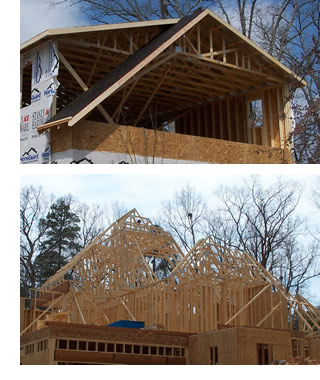 Structural Building Components Inc. offers engineering services to builders and contractors to maximize the best customer service. We are always available to discuss any design issues from sizing a header, figuring material requirements, truss repairs, and more. Our total commitment to providing the best possible support from start to finish of your project keeps Structural Building Components Inc. ahead of the competition.
Consistently and A Better Value.
Pre-engineered construction components are helping builders and homeowners realize greater profits and value for their construction dollar. These components save time and money, allows for more flexibility in design, and meets all building codes. Structural Building Components Inc. is your guide to Green Build Solutions.
Call our office today, 704.983.1144